MAREE LOWES
OWNER +
CO-DIRECTOR
Maree's acting work can be seen in 128 countries worldwide and is an experienced Voice Over Artist. However, this is just the start of her love affair with storytelling. Acting and voice over aside, Maree works as a freelance creative in film and TV - namely as a 1st Assistant Director and Stylist. She has contributed to content seen internationally and nationally.

Combining her B.A Double Major in Psychology and Indigenous Studies with her passion for narrative, Maree sees media and music as a mechanism for shaping culture, fostering empathy and affecting social and environmental change.

Her past and present CV include working as:
- An Online Community Manager within an International Digital Emmy© Award winning team,
- A Music Video Stylist (Filthy Look Films, Universal Music, freelance)
- A Content Producer (dirtgirlworld / Get Grubby TV)
- A 1st Assistant Director (Sesame Street, Thundamentals, Infinity Squared, Modular Productions),
- A freelance branding & advertising copywriter (Bounce Energy Balls, PRD Nationwide, dirtgirlworld etc)
- A session musician
And in administration at a psychology practice, which included providing crisis counselling over the telephone.

Maree is bilingual, speaking Spanish (once fluent to the point of dreaming in Spanish, now "a little more rusty"). She has lived in Spain and traveled throughout South America, Europe, Asia and her home country, Australia.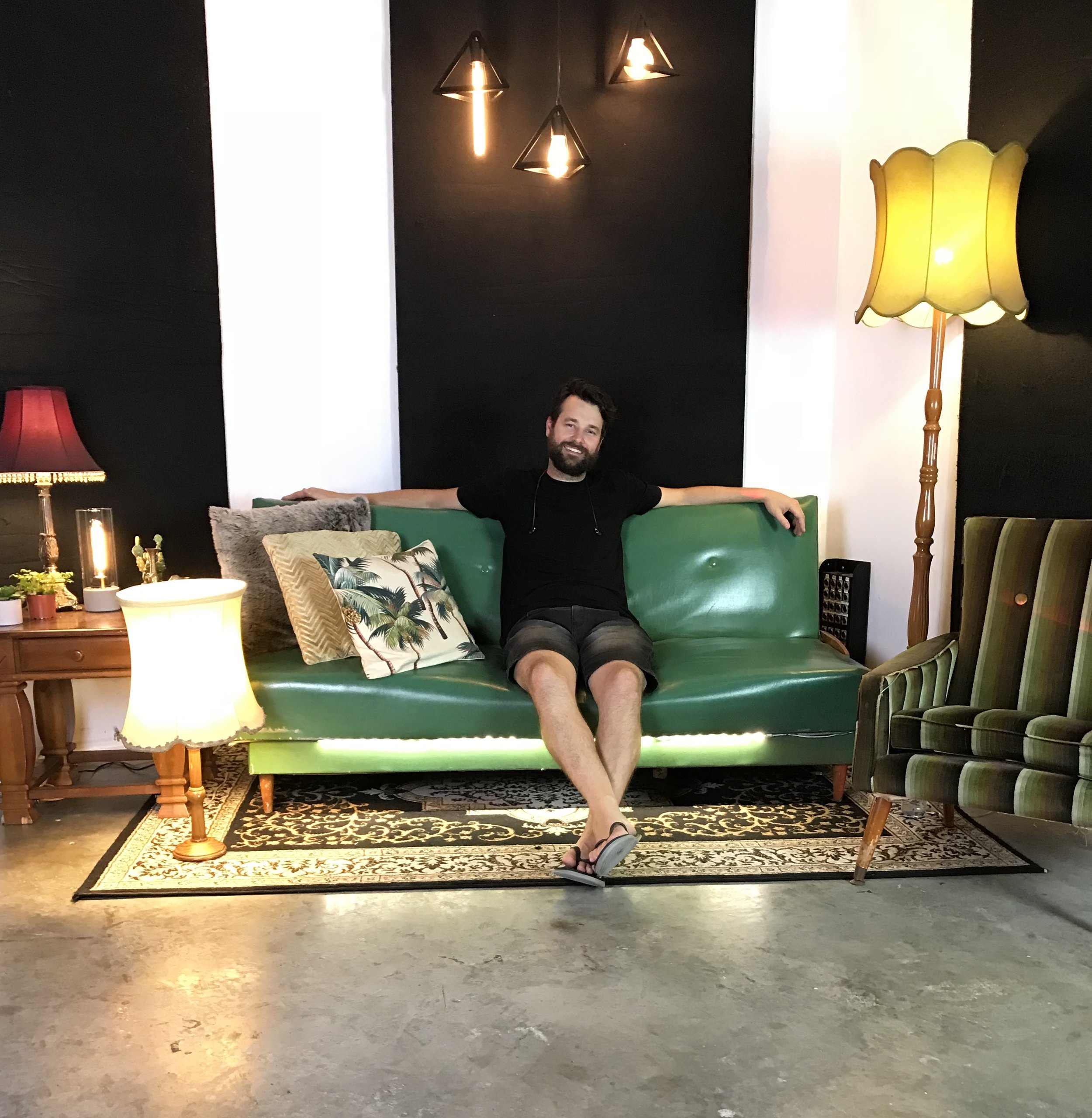 CLINT TOPIC
OWNER,
CO-DIRECTOR
+ AUDIO ENGINEER
As an experienced audio engineer, Clint has worked with musicians across an eclectic range of genres. His portfolio includes Aussie hip-hop to gypsy klezmer, RnB to traditional pop, acoustic Indie through to funk.

Contracted regularly for recording, mixing and mastering sound for TV, radio, short and feature length film and corporate projects, he is also particularly experienced in recording voice over. Like Maree, Clint's past projects have been distributed nationally and internationally. Clint has contributed to content for National Geographic, SBS, dirtgirlworld and the upcoming 2018 Commonwealth Games.
Clint completed the Sound Mixing and Mastering on 'Balkan Roots', a multi-award winning feature length documentary.
Another project he recently worked on as Dialogue Engineer has just clocked its 7th film festival selection after taking out 'Audience Choice' and 'Best Sound' at Freshflix, 2017.
Clint is as passionate about sound and music as they come. Well established and connected in the Newcastle & Sydney music community, Clint has worked as a musician for 10 years.
FREELANCE CREATIVE CREW
We regularly engage with some of the best and most experienced freelancers in the industry to guarantee amazing results
for all visual and sound productions -
including sound engineers, music composers, videographers & DOPs, directors, producers, photographers & animators...

We pride ourselves on our connections with not only the local music & media community but the national and international.
When it comes to recommending content creators to our clients, we can choose options to suit each project's goals, style and budget.
 
Contact us today.